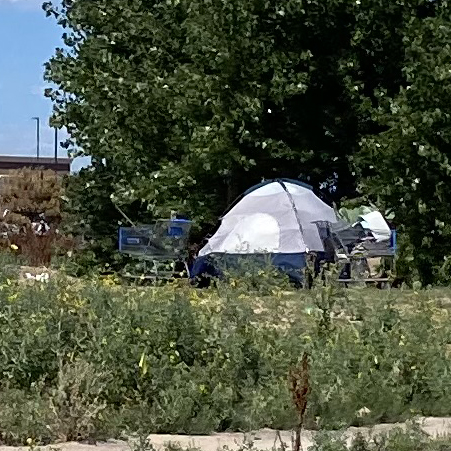 Lindsey Paison's career path to a private investigator may not seem that unusual. Her dad is an attorney and her mom a legal assistant. She grew up mostly in the Bear Valley neighborhood of Denver, but for a short time her family lived in Glenwood Springs. It was there that an incident involving a friend of her father's that stoked an interest in missing persons cases. This according to a recent story by Bennito L. Kelly in Westword.
While the Paison family was living in Glenwood Springs, her dad Casey had hired Paul Skiba, who owned a moving company, to help them with their relocation to Denver. Lindsey Paison used to play with Sarah, Paul's nine-year-old daughter. But in 1999, the Skibas, along with a co-worker named Lorenzo Chivers, went missing. Law enforcement suspected murder. They've yet to be found. It's a case that's stuck with Paison ever since.
As she got older she became hooked on crime shows and spent hours searching missing persons reports online. Upon graduation, she considered pursuing a criminal justice degree. She attended a few different college programs in the Denver Metro Area.
But, after Elijah McClain and George Floyd cases, Paison had a change of heart. "Policing began to take a turn toward military-style policing, and I didn't want any part of that," Paison told Kelly. Instead, she began working for law firms, providing investigative services to support litigation.
She set up her own private investigation firm, Dark Night Private Investigation (*not affiliated with Ross Investigators, PC), in 2021. Not long after, she started volunteering with We Help the Missing, a program led by a Utah private investigator. She brought the idea back to Denver. As owner of Dark Knight Private Investigation launched the Get Home Safely Mission in 2022. Through the program Paison assists families and friends locate and hopefully reunite with missing loved ones in the Denver Metro area.
"It is really heartbreaking to see how many families across the nation have loved ones wandering around Denver in plain sight but lost at the same time," Paison told Ross Investigator's PI Blog.
She added that the problem is complex in nature. The issues becomes challenging when you add in the substance abuse and mental illness some of the individuals suffer from. She's heard from several families about their experiences with law enforcement being reluctant to get involved in locating missing persons. The claim there's no evidence of a crime. Organizations that help those experiencing homelessness need to keep individual information confidential. Understandable, as some may be looking to escape abuse, or otherwise want to get away from those who may be looking for them.
There are nearly 600 officially missing Coloradoans according to the CBI, which held its annual "Missing in Colorado" event on August 5th. The Westword article says there are at total of 1282 active missing persons and the latest point in time count for metro Denver showed a 30% increase in homelessness over the year before, with more than 9000 people experiencing homelessness.
Paison hopes communities can find more resources for these folks to get off the street and help them become contributing and healthy members of society. In the meantime, she'll keep on helping families such as those profiled in the Westword story as best she can.
For more information on the Get Home Safely Mission, please visit Paison's website: Dark Night Private Investigation.