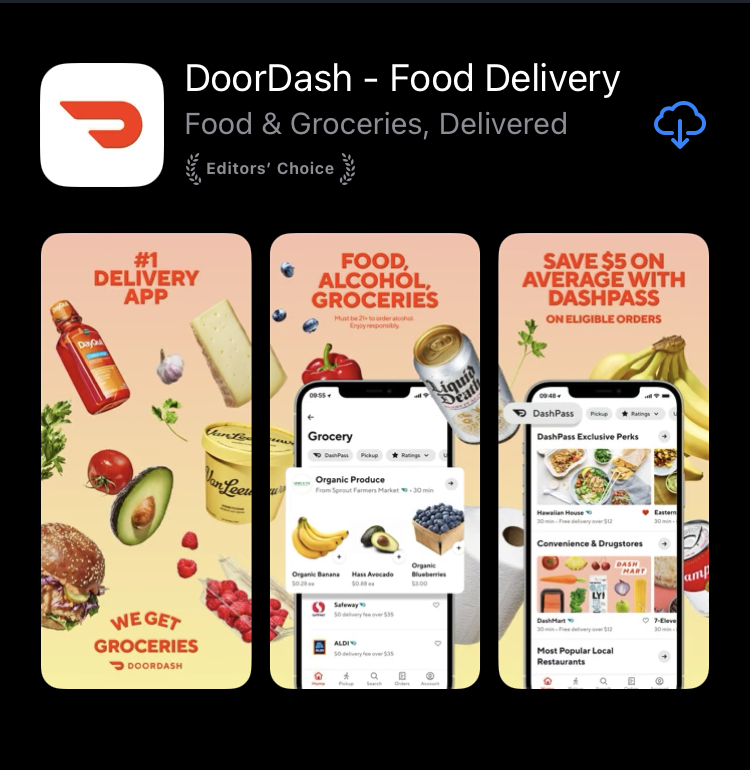 The Colorado Supreme Court will decide if it should overturn a Centennial judge's February order to DoorDash to hand over documents in a civil personal injury case, according to reporting by BusinessDen. The case involves a Denver man seriously injured in a crash he said was caused by a distracted DoorDash driver.  Attorneys for Doordash appealed the ruling on March 10th.  The delivery service company says the demand is "draconian" and will cost them north of $159 million.
Doordash says it can't comply with the order, which includes turning over "all versions of its smartphone app," in addition to providing copies of all complaints against DoorDash and its drivers in the past three years, because
of the time and cost.
Doordash's estimate of the required effort to deliver those documents "would span 159,120,000 pages, cost approximately $159,120,000, and take approximately 13,290,000 employee hours to compile the responsive information," according to information filed by its attorneys.
Colorado Supreme Court to wants plaintiff response by mid-April
The Colorado Supreme Court has agreed to consider the case. The plaintiff, represented by Burg Simpson Eldredge Hersh and Jardine, has until April 11th to make his case, according to BusinessDen's reporting.  Doordash is represented by the Denver office of Gordon & Rees and Williams Porter Day & Neville from Cheyenne, Wyoming. Messner Reeves represents the Doordash driver.
The crash happened in the Capital Hill neighborhood on August 27th, 2021. A Doordash driver failed to yield to stop sign.  The Doordash app and the need to meet Doordash's delivery time requirements distracted the driver.   This is according to the plainiff, a motorcyclist whose leg was crushed in the accident. Doctors ended up amputating his lower leg. The motorcyclist sued the driver and DoorDash in Arapahoe County District Court 10 months later.
Civil case headed to June jury trial
A seven-day jury trial for the civil lawsuit will take place starting June 12th, according to the current schedule.  The driver and Doordash deny any fault in the crash. Doordash released a statement on Wednesday saying that the Court's March 20th decision to issue a rule to show cause validates their argument that the discovery request is unreasonable.
We'll have to wait and see! In the meantime, we'll keep an eye on this case and provide updates as we hear of them.
If your case needs investigative support, contact us today.  Our highly qualified and experienced Colorado private investigators understand the nuances involved in in crash investigations. We have experts with direct experience at commercial transportation firms, who have a full understanding of reporting requirements and the latest in vehicle "black box" technology.