Two Colorado proposal requests are raising eyebrows because they seek investigators who critics say will be compromised from the get-go.
By Simon Crittle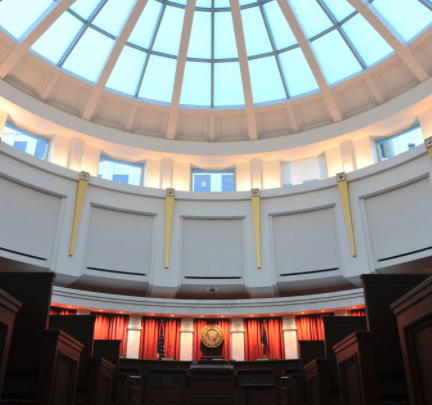 One request for proposal (RFP) comes from the state Supreme Court and wants a "panel of independent investigators" to look into allegations of sexual harassment, sex discrimination and how a contract came to be awarded to the former chief of staff to the State Court Administrator's Office.
The other RFP was released by Colorado attorney general Phi Weiser and is looking for a "legal services firm" to conduct an investigation into the Colorado Department of Public Health and Environment (CDPHE), accused by whistleblowers of faking air quality data.
The problem, say critics, is legal investigators qualified to do the jobs would be conflicted: lawyers capable of investigating the Supreme Court routinely appear in front of it while lawyers who could investigate CDPHE work for the very companies whose emissions the agency is supposed to monitor.
Ryan Ross, principle of Ross Investigators, said the architects of Supreme Court RFP have sabotaged the investigation even before it starts.
"They say they're perfectly fine with the investigation being run by Colorado lawyers who owe their livelihoods to the justices under investigation for shameful and likely illegal conduct," said Ross.
"Even if they hire an out-of-state law firm for the investigation, they have signaled to that firm that they don't really want an investigation, they want a whitewash. And that's what they'll get."
Of the AG's RFP, Ross said, ""The RFP for the investigation into the whistleblower's complaint is another example of undermining an investigation before it starts by failing to exclude investigators with conflicts. A properly written RFP would explicitly exclude anyone who has worked for companies with pollution permits."
The Supreme Court investigation follows allegations that a $2.5 million contract was given to former chief of staff Mindy Masias in return for quashing a tell-all sexual discrimination lawsuit she planned to bring.
In addition, investigators are to examine the department's overall work environment, which is reportedly hostile toward women – and overly permissive toward men – according to a two-page memo that highlighted the conduct Masias would make public in the lawsuit.
Chris Forsyth, executive director of the nonprofit Judicial Integrity Project, said the Supreme Court was too involved with setting the parameters of the investigation, and it wasn't clear how transparent the investigation itself will be.
"The judicial branch is trying to hide, actively trying to hide, information about a judge who was up for the Supreme Court. That's a broader problem," Forsyth said. He raised the possibility that the investigation may ultimately "have them saying, 'oh, they just need some sensitivity training, diversity training,' and slap the hand of the former chief justice and move on."
The Colorado Women's Bar Association said the Supreme Court needed an independent investigator within the judiciary specifically for discrimination and harassment complaints.
"Recent revelations regarding complaints of sexual harassment within the judicial system, and their nontransparent handling, have been profoundly demoralizing to our members," said Miranda K. Hawkins, the president of the association which represents approximately 1,5000 attorneys and other legal professionals.
"We're disappointed and absolutely heartbroken by this situation, and nobody wants these investigations to go forward more than I do," Chief Justice Brian D. Boatright said in a statement about the investigation which will see the successful legal firm make as much as $350,000.
The Supreme Court RFP says "the independent investigations will result in public reports of all findings and recommendations, including steps for procedural improvement to ensure accountability, fairness and transparency throughout Colorado's Judicial Branch."
The AG's investigation is probing a complaint by three whistleblowers who claim Garry Kaufman, CDPHE's air pollution director, ordered them to stop modeling for surges of specific pollutants at a meeting in mid-March. One of those compounds, nitrogen dioxide, is one of the main precursors of ground-level ozone pollution.
The AG's RFP says it is looking for a legal firm to "conduct an independent investigation of allegations regarding alleged improper non-enforcement" of air quality standards and the firm must not already "provide day-today legal representation and counsel to CDPHE."